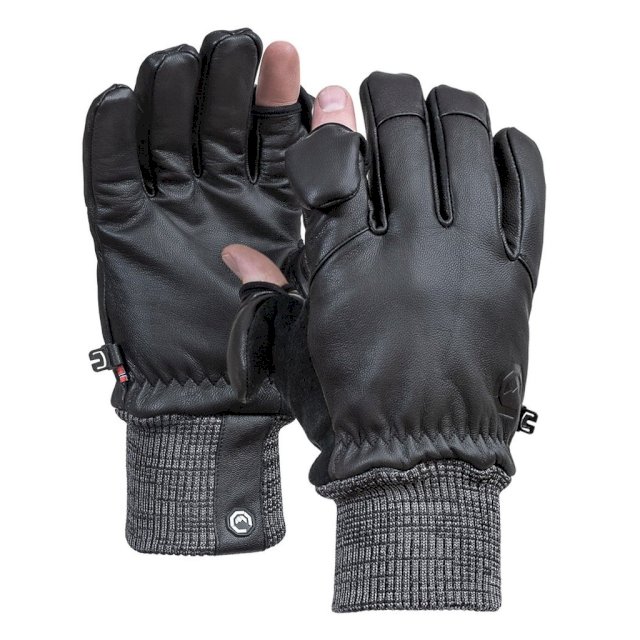 Hatchet Photography Glove
photographygloves.com
100

€
DETAILS
TECH SPECS
SHIPPING

New Stock Expected: Early January
WARM. TOUGH. ROBUST. The Hatchet is a full leather photography glove giving you the durability you need when your photography takes you into the wilderness.
Whether scrambling through the bush, building a campfire, or capturing the scenery, the Hatchet is your trusted tough, and reliable tool to get the job done.
Featuring overlapping Flip-Tech fingers on the index and thumb, which are held back by magnets, gives you full access to your camera dials in a flash.
A FULL LEATHER glove with minimal seams on the palm, and 100% Merino Wool lining, the Hatchet is Designed for the adventurous outdoor photographer.
Designed For: Deep Winter.

1% of Vallerret's global sales go directly to environmental nonprofits.

100 % Merino Wool inner
Overlapping FlipTech finger caps with magnets
DWR Genuine Goats leather
Primaloft Gold Insulation (170gsm/133gsm grip),
True Suede lens Wipe
Pre-Curved Glove Design
Stretchy Jersey cuff

The Hatchet is designed for Deep Winter conditions.

Your product will be shipped from Netherlands (EU)*. Once your parcel has been sent you will receive an e-mail with your tracking number and tracking link. Delivery times depend on your location and service time of your national carrier.Estimated delivery times are as follows:Netherlands: 1-2 business daysUK & Germany: 2-5 business days Other Europe: 1-14 business days Rest of the World: 5-21 business days*Please Note: Import taxes may apply if you are shopping from outside EU.