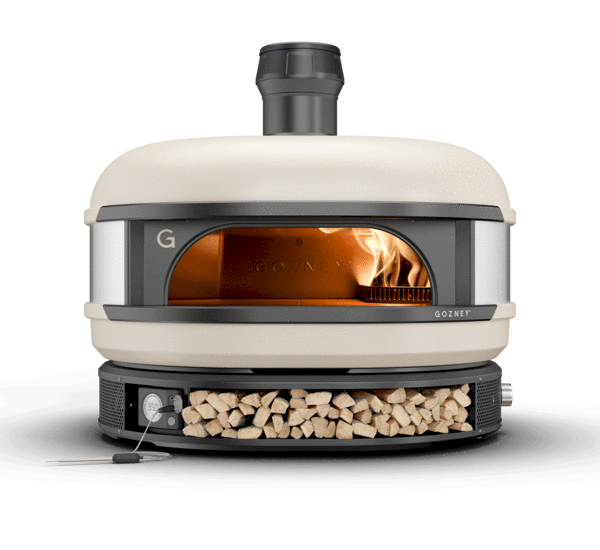 Dome
eu.gozney.com
1 099

€
Make wood-fired cooking easy with the Dome, the world's most versatile outdoor oven. Enjoy a professional grade outdoor oven engineered to work effortlessly for beginners and exceptionally for chefs. Unrivalled performance. Unlimited possibilities. Made simple. Roast, smoke, steam or bake. Super fast or low and slow. A wood-fired adventure, every time, The Dome is the only investment you need to make in your garden.
Oven external dimensions: 660mm H x 630mm D x 732mm W
Oven mouth is 130mm tall and 410mm wide
Weight: 58kg (68kg in packaging)
Pre-order + Priority sign-up
The Dome will initially be available in the USA, UK & Australia only from March 2021, arriving in Europe and Canada soon after (exact dates tbc). Sign up now to find out more and be the first to hear when it is available to purchase.
The Gozney Dome will be offered with two fuel options:

Wood only ( €1,099)
Wood and gas ( €1,269)

Quantities will be limited, and allocated on a first come first served basis.
What's in the box?

Gozney Dome outdoor oven
Detachable flue and cap
Dock and Accessory Port
Digital thermometer, display unit and batteries
2 x temperature probes for checking the internal temperatures of food items
Manual Air Regulation Vent and Ashtray Module
Manual

Dual fuel ovens only also include:

Integrated gas burner and regulator
Ignition and flame regulation dial
1 x stone floor puck to switch between wood and gas

5 year warranty

Register your product within 60 days of purchase and benefit from an extended 5 year warranty.
Our 1 year warranty comes as standard.