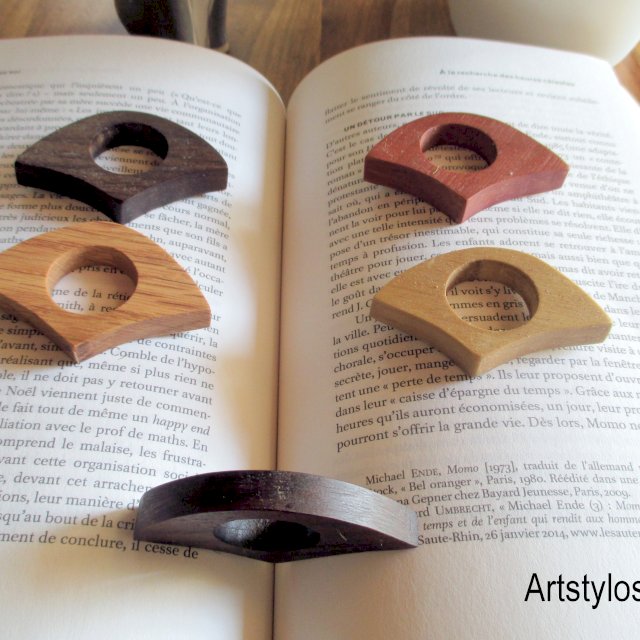 Reading ring, vintage wood book page holder, handmade, customizable: French Artisanal Manufacturing
Etsy
7

€
Reading ring, vintage wood book page holder, handmade, customizable, several species proposed:
- Walnut
- Virgilier
- Oak
- Poirier
- Heated beech
- Olivier
- Boxwood
- Larch
- Movingué
- Orme
- Chataigner
- Padouk
Sold from 6.50 euros per unit, shipping costs offered in green letter! Possibility to have a follow-up.
The rings in walnut, virgilier, oak and pear are wider, the models heated beech and olive tree are smaller as in the photos. The drilling hole is 22mm, which is suitable for small and medium-sized inches.
Very practical, natural handmade, these pretty reading rings will fill you, with very beautiful wood species. Helping with reading, you can hold your book with one hand, while holding a cup of tea, coffee, or something to eat.
Ideal for those who have arthritis, allow you to keep your books well without hurting yourself. The ring is thin and does not hide the text at the bottom of the page.
Natural oil finish to bring out the design and color of the wood.
Each piece is unique and the size may vary slightly from room to room.
Possibility of customization with freehand pyroengraver.
Another desired essence? Do not hesitate to ask me, more than 150 species available.